Bienvenidos
To Rolando's Restaurante
Rolando's was the inspired creation of partners, Rolando, a native of Ecuador, and Sherri Cuzco. To realize their dream, they began with their unique background to produce the exciting foods of Latin America in a setting of southern hospitality.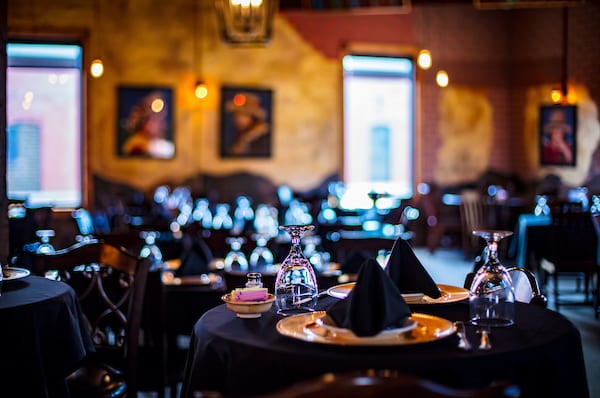 ---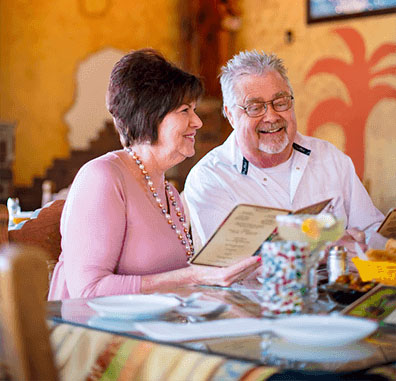 Central &
South American Palettes
The cuisine at Rolando's is unique and his artistic talent is found in the beautiful presentation of the entrees as well as the golden walls of the restaurant. The murals on the wall were hand carved by Rolando himself from the crumbling plaster to give diners this pleasant atmosphere.

Learn More
---
Our Favorite Dishes
Quesadillas De Chivo
Grilled flour tortillas filled with goat cheese, green onions, vegetable mix, topped with Argentinean sauce
and mango sauce. Served with sour cream, black beans, and rice.
Popeye's Burrito
Flour tortilla stuffed with fresh spinach sautéed in olive oil and garlic, with chicken or pork and vegetables.
Topped with Argentinean sauce, cheddar cheese and sour cream. Served with black beans and rice.
Pescado De Mesias
Tilapia, a mild white fi sh, breaded, grilled and topped with a tequila and caper sauce. Served with black beans and rice sprinkled with cheese and sour cream.

VIEW FULL MENU